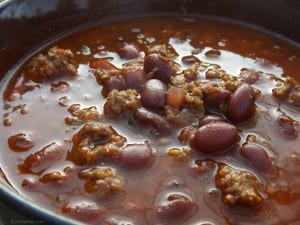 Delicious Red Chili = Comfort Food!
What I love best about fall is the cool weather and the delightful soups and stews that become frequent entrees at our table.
Since my family now has a consistent source for grass-fed beef, I am adjusting the seasonings in our tried-and-true recipes so the stronger beef flavor does not overwhelm the other flavors in the recipe.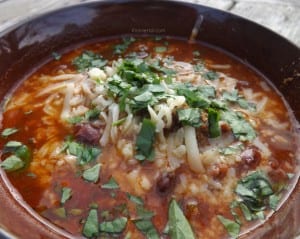 I love knowing that the grass-fed beef provides essential nutrients we need, so it is worth our time to get the seasonings just right.
When time permits, there are a few additional steps I take that aren't described in the recipe.
I prefer to saute the onions and garlic before adding to a recipe, but this red chili still tastes delicious even when they are added to the crockpot raw.
Since a few of my family members dislike spicy foods, the cayenne pepper is added to taste as the chili is served.
Even though this makes enough to fill a 6 qt. crockpot, we didn't have any leftovers the last time we made this!