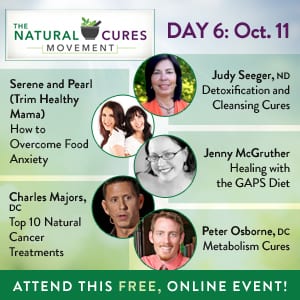 Day 6 consists of five outstanding interviews with Judy Seeger, Serene and Pearl (Trim Healthy Mama), Jenny McGruther, Dr. Charles Majors, and Dr. Peter Osborne. These sessions will be available for free starting at 10 a.m. ET today.
Serene and Pearl of Trim Healthy Mama approach the topic of food with common sense and humor. The affectionate banter between these sisters demonstrates how two different approaches can be used to implement the same core principles. I'll admit, their Australian accent just adds to their charm. Like many other speakers in the online summit, Serene and Pearl illustrate that stress isn't healthy – especially if we are stressing about food. Eating perfectly cannot take priority over treasuring our mealtimes with those we love. Don't miss this delightful interview!
"Pearl: But I'm more of the like the short cut queen so I just use some oatmeal. I won't worry about soaking it. And there's many women like me. Hey, we're doing our best.
Serene: No, no, no I'm not eating Pearl's oatmeal. I've got to soak mine twenty-four hours in a bit of kefir."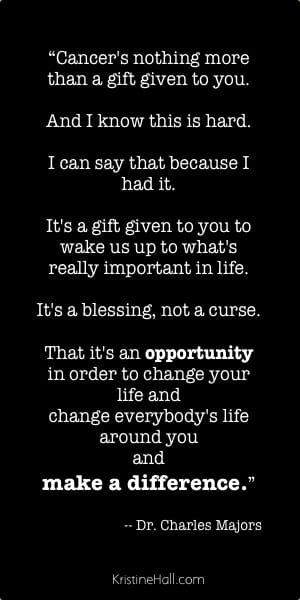 Dr. Charles Majors helps people understand cancer by teaching what he learned in his personal battle with cancer. He clearly defines cancer as the symptom of being sick. Not the cause. It is not enough to kill the cancer, a person must bring his body back into a healthy state. Dr. Majors explained that different types of cancers have different causes, so it is vital to understand the cause. For instance, hormonal cancers (breast or prostate) typically have an estrogen imbalance. Brain cancers are often related to gut. If you are trying to reverse cancer or if you want to understand how to increase your odds of preventing cancer, listen to this interview. It may change your life.
Dr. Judy Seeger tackles some detoxification myths and explains how to ease into a cleanse. In our toxic world, everyone can benefit from simple cleansing steps daily such as lemon water first thing in the morning; getting healthy fiber from beets or carrots daily; cleaning the colon gently with fiber from psyllium husks or freshly ground flax seed; and supplementing with herbs such as cascara sagrada or senna as needed. You'll want to listen to the interview to hear about Dr. Seeger's liver flush cocktail.
Jenny McGruther's passion for food helps make the GAPS diet achievable for even a beginning cook. In this interview, Jenny gives a thorough explanation of the different stages of the GAPS (Gut and Psychology/Physiology Syndrome) diet. She points out that it's not a lifetime diet, but rather a protocol to restore gut health. Jenny suggests that the GAPS diet works well for many families in two ways: 1. You remove offending foods and 2. You help your digestive system reset. Jenny also stresses that once the digestive system has healed, traditional methods of food preparation must be used for grains such as sprouting, soaking, and sourdough fermentation. My mouth was watering as she described a vast array of healthy fermented foods from her cookbook.
"When we honor the traditional culinary wisdom of our ancestors, we have food that tastes great and is much better for us." — Jenny McGruther
Dr. Peter Osborne started the discussion of metabolism cures by exposing three exercise mistakes that people make when trying to lose body fat: too much exercise, too much cardio, too monotonous. His remedy: High Intensity Interval Training, specifically body weight exercises. All that is just the first six minutes of the interview! Dr. Osborne covered the importance of looking at body fat composition rather than the reading on the bathroom scale alone; the role of eating real food for optimal health; why to avoid genetically-modified foods; how to recognize when your body requires gentle exercise; and how to gradually increase the intensity of workouts, slowly building up to HIIT.  And so much more … Start with this interview if your metabolism needs help, either from the perspective of trying to lose fat or trying to gain weight.
"The power to make change is within you." — Dr. Peter Osborne
There was a lot of information in today's sessions. I'm starting to feel like I'm trying to drink water from a fire hose!
If you don't have time to listen to the sessions while they are available online for free – OR you are starting to feel overwhelmed with too much information – you can purchase the entire set of interviews HERE. Listen to them at your leisure so you can absorb all the vital details.